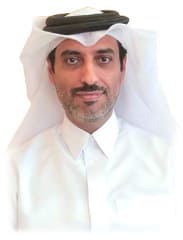 Mesaieed Power Company continues to play a vital role in satisfying the ever-increasing demand for electricity in the State of Qatar, particularly at peak times. By supplying power to Qatar's electrical grid, Mesaieed Power directly contributes to the development of the country's economic development.
As proud partners of Qatar General Electricity & Water Corporation (Kahramaa), we work closely with them to establish common goals and achieve these to the highest standards of quality and efficiency for the benefit of the nation.
Our key operational goal is to maximize the efficiency of our production process. To that end, we have incorporated state of the art systems that optimize the gas utilization of our plant, this does not only optimizes our return on investment but also reduces our environmental footprint.
Our diverse human resources is our greatest assets. In the meantime we are committed to our social responsibility objective of developing and employing Qatari nationals to the maximum in line with government's Qatarisation program. This entails  encourage Qataris to enhance their skills and build successful careers with Mesaieed Power Company in technical as well as managerial roles.
Our focus at Mesaieed Power Company is to continue our strong performance into the future, serving Qatar's people for decades to come.
Mr. Essa Matar Al-Kuwari
Chairman of Mesaieed Power Company