Mesaieed Power Company Ltd (MPCL) is a joint stock company, established in December 2006, with the objectives of increasing Qatar's electrical generation capacity and in providing a healthy return to MPCLs shareholders. Mesaieed Power Plant is located in Mesaieed Industrial City (MIC), and is the third Independent Power Producer (IPP) project of its kind in Qatar, with plant capacity of 2,000 megawatts (MW).
In March 2007, MPCL signed a 25-year Fuel Supply Agreement (FSA) with QatarEnergy (formerly known as "Qatar Petroleum") and a 25-year Power Purchase Agreement (PPA) with Qatar General Electricity and Water Corporation (Kahramaa) to provide electrical energy to Kahramaa's national grid.
QAFCO supply 13,000 tonnes of aqueous ammonia to MPCL annually.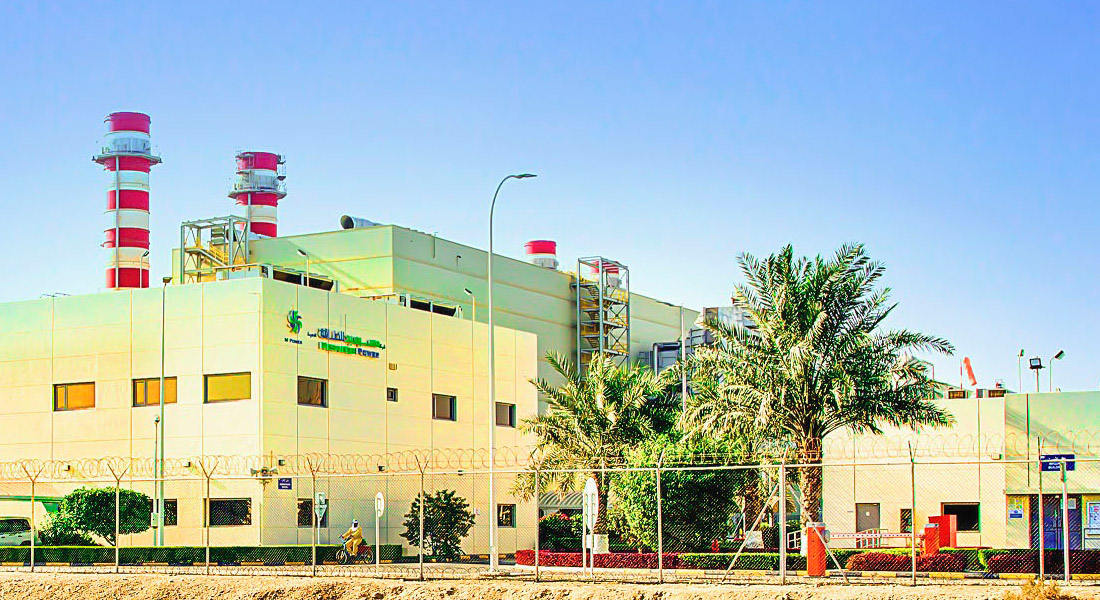 First Power Commercial Operation Date: September 2009, 1,007 MW
Facility Commercial Operation Date: July 2010, 2007 MW
Contract Capacity: 1997 MW in 2017
Off-taker: Kahramaa
EPC Contractor: Iberdrola IngenieriaY Construccion, S.A.U.
Fuel Supplier: QatarEnergy (formerly known as "Qatar Petroleum")
Equipment Manufacturers: Gas turbines 9FA, Gas turbines generators, steam turbines D11 and steam turbines generators, Black Start turbines 6B and Black Start turbines generators by GE, Heat Recovery Steam Generators (HRSG) by NEM, condenser by Doosan, cooling towers by SPIG, and Gas Insulated Switchgear (GIS) by ALSTOM
Substation: 400 kV
Water Treatment Plant: Desalination through Reverse Osmosis (RO)
Our Mission
Our experienced team is always motivated to improve continuously and work innovatively on sustaining reliable supply of nature-friendly, safe, reliable, efficient, and profitable power generation to Qatar national grid by adopting proven technologies and implementing prudent engineering and management practices.
Our Vision
Becoming shareholders' portfolios reference of business excellence for power plants investments, operations and management and for records of safety, health and emissions.
Integrity
Quality
3 Cs (Communications, Cooperation and Coordination)